LeanTrix Token is a STC-based token which will be created in order to build a global community of professionals in the field of Lean Management, Training Within Industry program and Continuous Improvement. LeanTrix Token will be traded on Student Coin Exchange.
Lean Management is based on management principles, which were developed over 70 years ago by Toyota (Toyota Production System), and also on the foundations of the American Training Within Industry (TWI) program. Using the foundations of Lean and TWI, Toyota has created an approach to developing good managerial habits called Toyota Kata and Kaizen. Lean Management is a response to changing economic conditions and increasing competition. Its rational methodology, clear rules and practical tools enable the functioning of enterprises to be optimized. Currently, Lean Management is widely used in manufacturing, service, logistic, healthcare, construction and IT companies. The largest producers in the world, the largest corporate banks, or the largest service companies currently operate on the basis of the principles of Lean Management.
There are over 5,500,000 professionals on LinkedIn who work as Lean, TWI, Kata and Continuous Improvement practitioners.
LeanTrix consultants have been operating on the market since 2007. We are the authors of a book about the standardization of work (Lean foundation) and TWI that was published in the USA, as well as the authors of several dozen articles on Lean and TWI. Moreover, we have written scientific publications concerning Lean Construction. Our team consists of nearly 15 people, and includes professionals with doctoral degrees and practitioners with several decades of experience in Lean Manufacturing, Lean Office, Lean Accounting, Lean IT, Lean Healthcare, or Lean Construction. Our developers prepare IT solutions that support the implementation of Lean Management in organizations. We currently have consultants located in four countries: Italy, Poland, Czechia, and Brazil, and we are constantly expanding our sales markets.
The goal of the LeanTrix Token project is to create an international community of Lean, TWI and Kata practitioners, as well as business managers and directors. Within the community, regular meetings, courses, lectures, competitions, etc. will be organized. The Token project will fulfill the following functions for the Lean community:
Job Placement Program
Loyalty Program
Reward Program
Partner Program
Payment Method for workshops
Store of Value
The community will be built on a professionally prepared platform, for the optimization of which we intend to obtain funding through ICO. We believe that the more practitioners that are involved in the Lean community, the more the Token's utility and value will increase.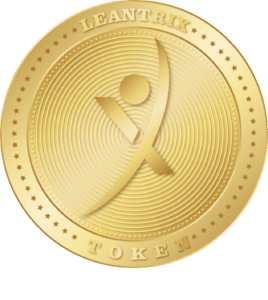 As part of our project, we intend to closely cooperate with Smart Marketing Token – SMT in order to reach the largest possible group of Lean practitioners and encourage them to join the project. As we mentioned, there are over 5,500,000 people on the market who are professionally involved in Lean Management. We want to reach these people and encourage them to join our newly built community by acquiring our LeanTrix Token.
The project we are creating does not currently exist on the market on such a large scale. We know that by working with the Student Coin Team and the Smart Marketing Team, and by using our many years of international experience in the Lean area, we will build a global community for professionals, the foundation of which will be LeanTrix Token.
All project details – the Road Map and White Paper – will be published within a few weeks!
LeanTrix Team